nLab


weight systems on chord diagrams in physics
Chord diagrams and weight systems in Physics
The following is a list of references that involve (weight systems on) chord diagrams/Jacobi diagrams in physics:
For a unifying perspective and further pointers see:
In Chern-Simons theory
Since weight systems are the associated graded of Vassiliev invariants, and since Vassiliev invariants are knot invariants arising as certain correlators/Feynman amplitudes of Chern-Simons theory in the presence of Wilson lines, there is a close relation between weight systems and quantum Chern-Simons theory.
Historically this is the original application of chord diagrams/Jacobi diagrams and their weight systems, see also at graph complex and Kontsevich integral.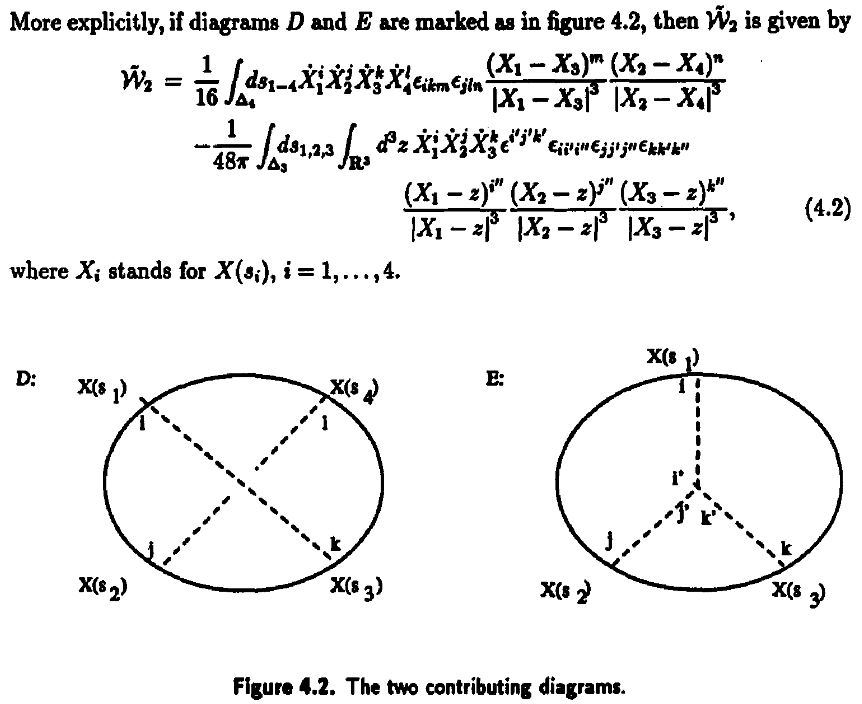 Reviewed in:
Applied to Gopakumar-Vafa duality:
See also
For single trace operators in AdS/CFT duality
Interpretation of Lie algebra weight systems on chord diagrams as certain single trace operators, in particular in application to black hole thermodynamics
In , JT-gravity/SYK-model
Discussion of (Lie algebra-)weight systems on chord diagrams as SYK model single trace operators:
following:
which in turn follows

With emphasis on the holographic content:
and specifically in relation, under AdS2/CFT1, to Jackiw-Teitelboim gravity:
In D/D-brane intersections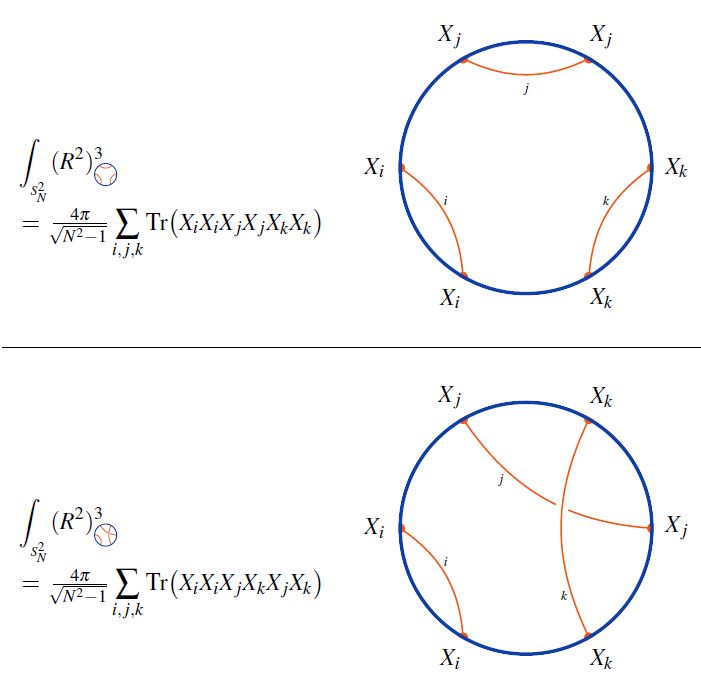 Discussion of weight systems on chord diagrams as single trace observables for the non-abelian DBI action on the fuzzy funnel/fuzzy sphere non-commutative geometry of Dp-D(p+2)-brane intersections (hence Yang-Mills monopoles):
graphics from Sati-Schreiber 19c
As codes for holographic entanglement entropy
Chord diagrams encoding Majorana dimer codes and other quantum error correcting codes via tensor networks exhibiting holographic entanglement entropy:
For Dyson-Schwinger equations
Discussion of round chord diagrams organizing Dyson-Schwinger equations:
Review in:
Last revised on May 6, 2021 at 22:58:35. See the history of this page for a list of all contributions to it.