nLab


de Sitter spacetime
Context
Riemannian geometry
Basic definitions
Further concepts
Theorems
Applications
Contents
Definition
Full de Sitter spacetime is the Lorentzian manifold which is the coset space of Lorentz groups
This models a cosmology FRW model for positive cosmological constant/dark energy.
Similarly anti de Sitter spacetime is
(e.g here)
This admits different spatial slicings of relevance: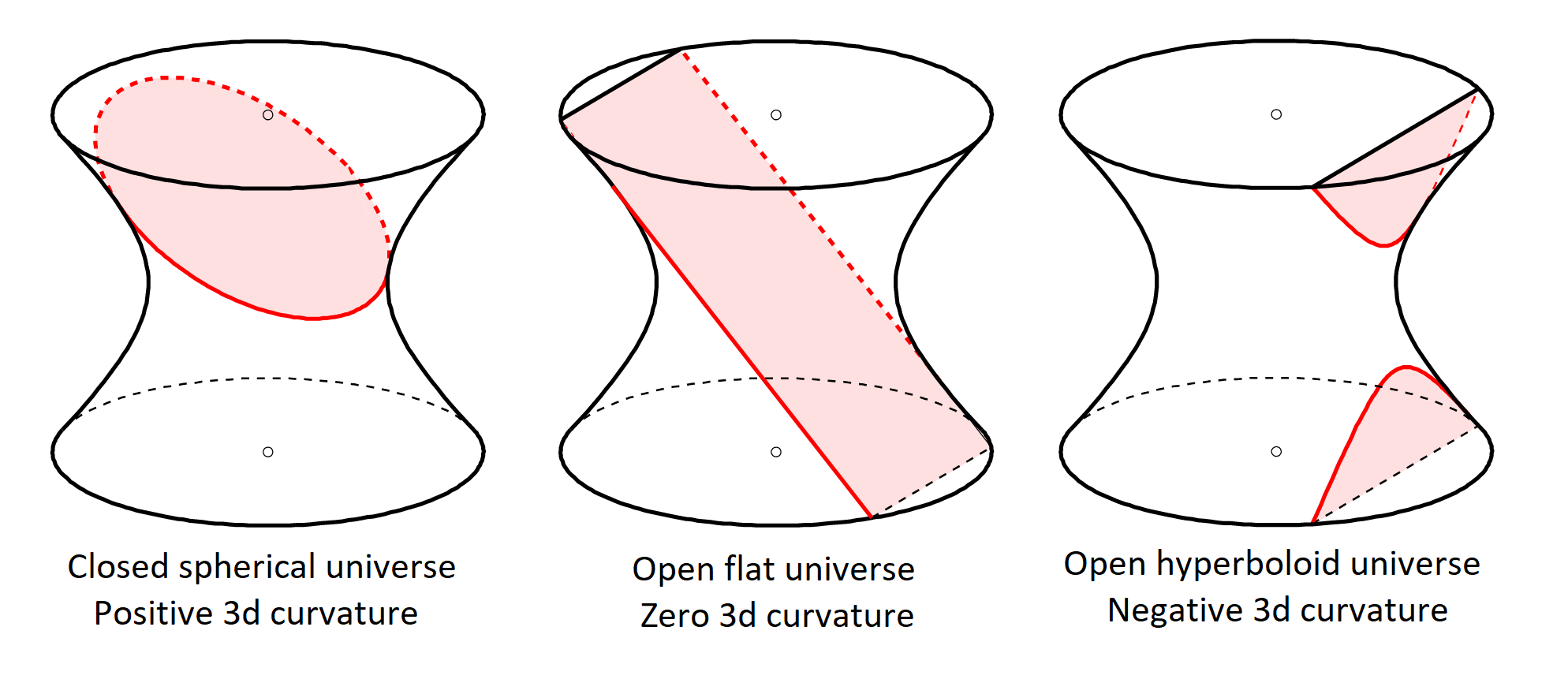 graphics grabbed from this Physics.SE comment
References
In classical gravity
See also
In perturbative quantum gravity
Discussion of de Sitter spacetime in perturbative quantum gravity and its infrared instability, includes the following:
In string/M-theory
A no-go theorem for KK-compactifications of supergravity down to de Sitter spacetime is claimed in
Discussion of de Sitter perturbative string theory vacua and their role in the landscape of string theory vacua or else in the swampland:
On de Sitter spacetime cosmology realized in brane world models in ambient AdS-bulk spacetime:
Discussion in the context of M-theory on G2-manifolds:
For analogous discussion of embedding of the ekpyrotic cosmology-scenario into string theory/type IIA supergravity:
Last revised on August 31, 2020 at 00:46:59. See the history of this page for a list of all contributions to it.