nLab


CKM matrix
Context
Fields and quanta
Contents
Idea
In the standard model of particle physics, the CKM matrix, arising from diagranomalizing the Yukawa couplings, measures the interaction of the quarks via W-bosons and hence via the weak nuclear force.
Definition
From PDG 18: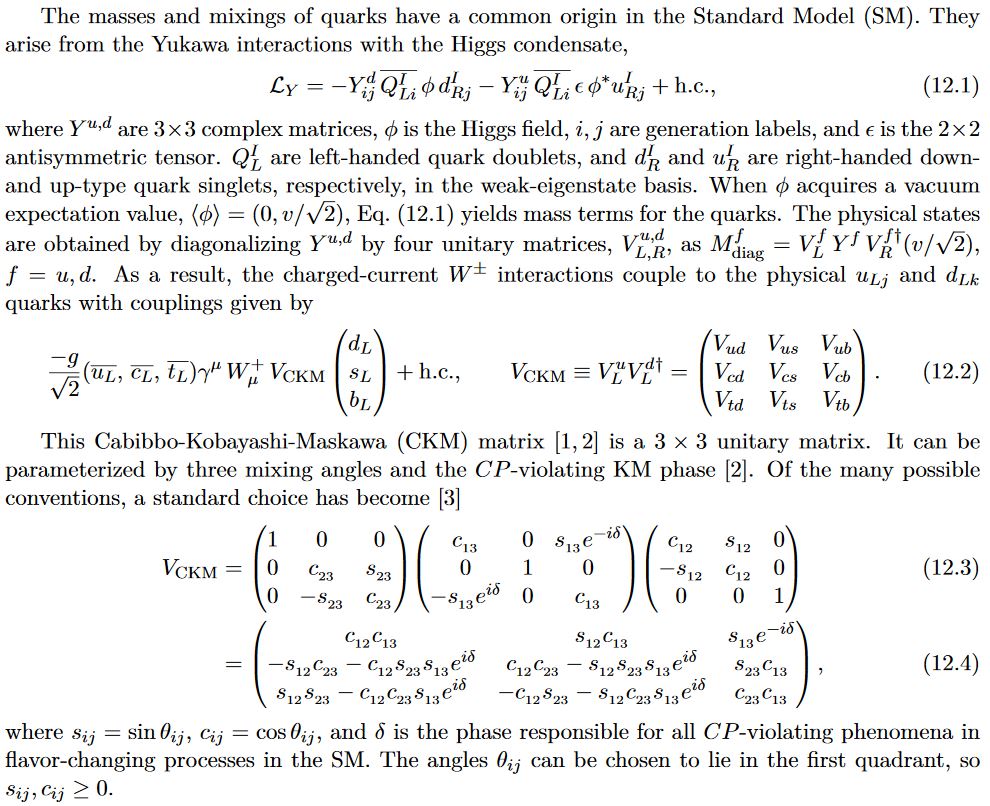 References
Particle Data Group Review 2018, 12. CKM Quark-Mixing Matrix (pdf)

Sébastien Descotes-Genon, Patrick Koppenburg, The CKM Parameters, Annual Review of Nuclear and Particle Science Vol 67:97-127, 12 October 2017 (arXiv:1702.08834)
See also
Last revised on January 22, 2020 at 01:43:43. See the history of this page for a list of all contributions to it.