nLab


Bertrand Toën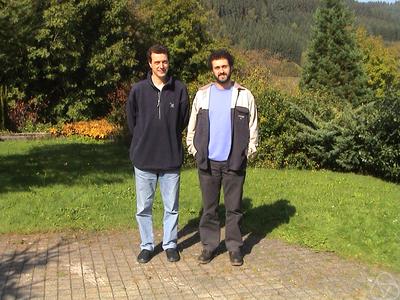 Bertrand Toën is a mathematician at the University of Montpellier.
Together with Gabriele Vezzosi, Bertrand Toën has laid foundations of what is now called derived geometry.
(The picture shows Vezzosi on the left and Toën on the right during a research in pairs stay at Oberwolfach in 2002).
Revised on January 3, 2011 16:03:07 by
Urs Schreiber
(89.204.137.108)